Byrne Creek Weekly Virtual Training
June 29th 2020 10:00am - July 5th 2020 11:00pm
Course Maps
No course maps posted yet.
Organizers: Daniel Widmann (Course Planner), Daniel Widmann (Event Director), John Rance (Controller), Joanne Woods (Membership)
Map: Byrne Creek
Please be sure to sign the new COVID compliant waiver before heading out on the course. https://zone4.ca/reg.asp?id=24066

Byrne Creek offers a mix of urban and forest trail orienteering. Expect lots of route choices and some amount of elevation gain. Make sure to look back and enjoy the view of the rose garden at the city in the park! The map has been expanded recently, but is not fully finished yet. So don't get thrown off by some small inconsistencies between different parts of the map.
There are two courses available:
Part of the 4.7 km long course is based on the 2014 sprint camp course and involves a small creek crossing and some steeper climbing/descending in the ravine.
The 2.9 km short course avoids the creek crossing and steeper ravine.
Come out July 1st to celebrate a socially distant Canada Day and keep a lookout for elusive orienteers.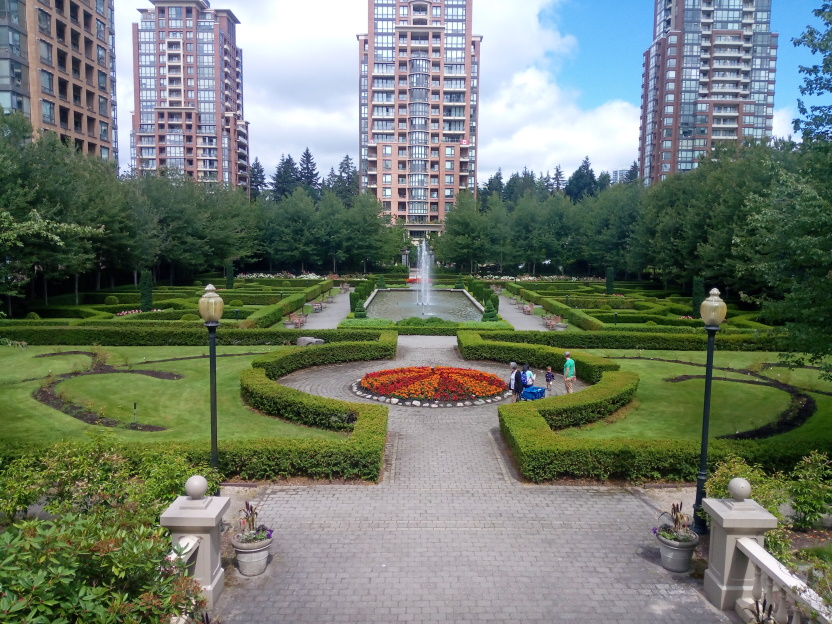 Parking & Transit

There is free parking at Taylor Park Elementary right next to the start. When using transit the start is a short walk from Edmonds Skytrain.
Maps

Because our insurance policy requires that everyone who participates in a GVOC event be a member of the club, please email gvoc.membership@gmail.com for a pdf copy of the event map and the password for this event.
Remember that these events are to be run/walked individually, obeying all the social distancing recommendations currently in place. However, for your personal safety please let somebody know where you are, and what you are doing. These are not sanctioned events; we don't retain any liability for participants. This is a do-at-your-own-risk, training suggestion.
The map needs to be printed Landscape to have the correct scale.
MapRunF
The Byrne Creek Park course can be accessed in the MapRunF app under "Select an Event > Canada > British Columbia > Vancouver >Wednesday Evening Training ". For instructions on setting up the phone app, see the pdf document "How to setup and run MapRunF". Note that if you have an android phone that puts the GPS into sleep mode that causes issues when attempting to use it for this activity. There is another app called GPS Connected which can also be downloaded and used to lock the GPS to the satellites. Remember to unlock it when you have finished the course.
Beta Testers for new GPS Orienteering App

I have been working on a new GPS orienteering app that aims to provide a more intuitive user interface and a better 'beeping' experience by supporting Bluetooth Beacons and external GPS receivers. If you have an Android Phone and are interested in trying the new app, just send me a message.

---
Location